The event was organised at premises of the business centre of Nordeus Company which is one of the best examples of how a local company can attract and retain young talented professionals from the country and abroad.
The gathering was attended by both seasoned and successful professionals and by young men and women who are embarking on the journey of their professional development. In the course of the official part of the program, Deputy CEO of NIS, Vadim Smirnov as well as the Director of SC Petnica, Vigor Majić and Director of the Institute for Evaluation of the Quality of Education and Upbringing, Branislav Randjelovic PhD addressed the people present at the event.
"Luckily, there are plenty of examples available here that we can refer our young people to and tell them that it is possible to live well and work successfully in Serbia, without feeling compelled to leave the country. Here we are with our friend and the host of this event – Nordeus Company, here we also have Naftna industrija Srbije, an example of a company that applies the best methods to keep the capable people in the country and here with us is also Petnica which has been generating high quality people for a long series of years, keeping them around, tied with invisible threads both to Petnica and this country" said Branislav Ranđelovic.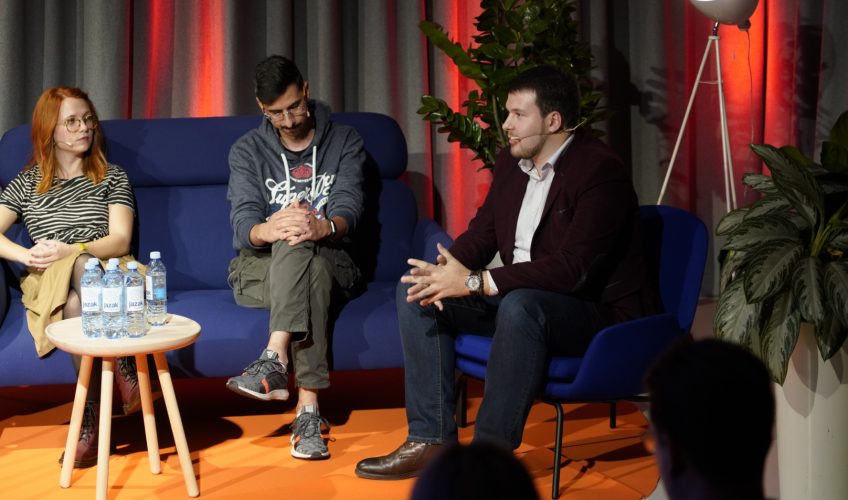 "It is an honour for NIS to be part of the project for supporting the development of young scientists, to be able to make a contribution both financially and through expertise of its professionals. We will continue to support our colleagues from Petnica in the upcoming years as well. What we desire for young people who completed their education is to stay and make their professional careers in this country. We are particularly proud of our Return to Serbia Program. It is responsible for returning to our country as many as 90 professionals who are now our co-workers", said Vadim Smirnov.
Director of Petnica, Vigor Majić, expressed his gratitude to NIS for its continued support which enables seminars at the Science Centre to be held, announcing the foundation of the Petnica Fund intended to raise the funds needed for its further development and prosperity.
After the official part of the program ended, a panel discussion was opened on the subject "One Can Be Successful at One's Job in Serbia" with the aim to open up new possibilities and perspectives for professional development of young people in this country. Representatives of NIS, Mokrin House, Digitalna Srbija and Nordeus actively participated in the panel discussion. Panel participants concluded that, despite certain difficulties which are present in other countries as well, it is certainly possible to be young and successful at your job and your profession in Serbia.
Additional information:
Science Centre Petnica, whose educational programs are attended by about 2,000 elementary and secondary school students each year, is a unique centre which has been offering additional advanced extra-curricular education for the past four decades. In the period 2009-2018, NIS has provided 108 million dinars of financial support to this organisation.
For many years now, as a socially responsible company, NIS has been implementing activities aimed at providing support to the young people in the field of education but also at improving their working conditions and training through investment in career development and by maintaining close cooperation with the educational and scientific institutions. In the past ten years, the company invested more than 3.8 billion dinars in socially responsible projects, of which over 600 million RSD went to the area of science and education.