Cooperation Agreements have also been exchanged between the NIS Company and local administrations, partners in the "Common Cause Community" social responsibility programme. Within this programme NIS intends to allocate RSD 114.5 million for the benefit of primary and secondary schools located in 12 towns and municipalities of Serbia  – Belgrade, Novi Sad, Požarevac, Niš, Čačak, Zrenjanin, Pančevo, Kikinda, Kanjiža, Novi Bečej, Srbobran and Žitište. The funds have been allocated for outfitting the institutions of education located in the above towns with the state-of-the-art safety and information systems and to digitalise the curriculum. NIS, thus, seeks to strengthen the safety of schoolchildren, as well as to provide to students better conditions to acquire knowledge and skills.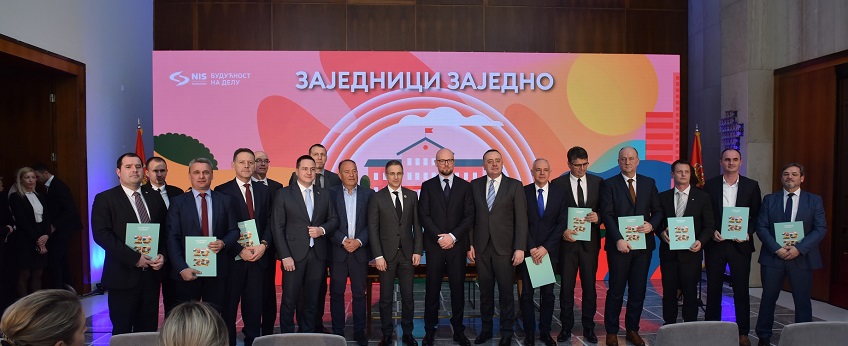 The Memorandum has been signed by Kirill Tyurdenev, the CEO of the NIS Company, Nebojša Stefanović, Minister of Interior and Mladen Šarčević, Minister of Science, Education and Technology Development in a ceremony by the Palace of Serbia in Belgrade. The keynote speakers at the ceremony included Aleksandar Antić, Serbia's Minister of Mining and Power Generation, as well as Zoran Radojičić, Belgrade's mayor.
Kirill Tyurdenev, the CEO of NIS, informed that since 2009, within its "Common Cause Community" programme, his company has completed almost a thousand projects funded with more than a billion RSD.