NIS has signed new scholarship agreements with five students from the University of Novi Sad, who applied for scholarships within the competition of the Fund for Scholarships and Encouraging the Advancement of Gifted Students and Young Scientists and Artists.
Scholarship agreements were signed by Jelena Rašeta and Jelena Kovač, students of the Faculty of Technology, Petrochemical Engineering, as well as Đurica Surla, Dejan Bajić and Branislava Radišić, students of the Technical Faculty "Mihajlo Pupin" in Zrenjanin, Industrial Engineering in Oil and Gas Exploitation . On behalf of NIS, the contracts were signed by Vadim Smirnov, Deputy CEO.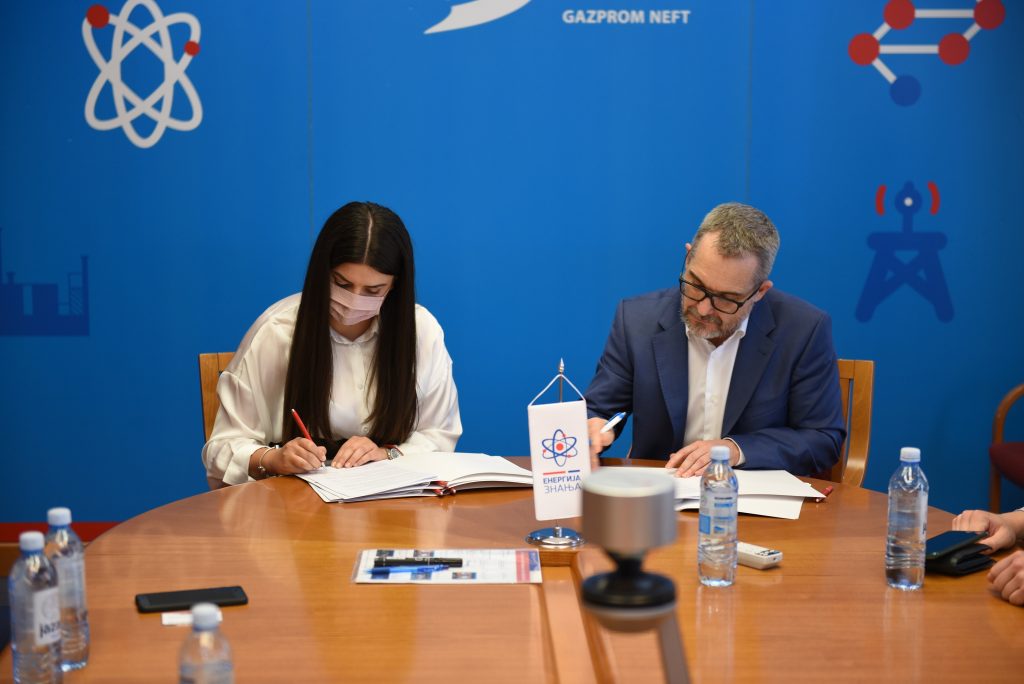 "Last year, the oil industry faced numerous challenges in the pandemic, but NIS is not giving up on its strategic commitment, which means for us to become a modern, flexible and innovative company. It is clear that this is impossible without young people, without students and without cooperation with faculties, "said Smirnov, adding that in this way the company participates in the state's efforts to help young people make their careers reality and stay in Serbia.
Prof. Dr. Dejan Madić, Vice Rector for International Cooperation of the University of Novi Sad, expressed gratitude to NIS as a socially responsible company, which recognized young talents and scholarships enabled them to have better opportunities to learn during their student days.
"We all do the common task of trying to provide our society with good experts who will create some new added value, which we will later invest in culture, health, progress," said Professor Madić, adding that, when it comes to brain drain, we can at least diminish it by conducting such campaigns.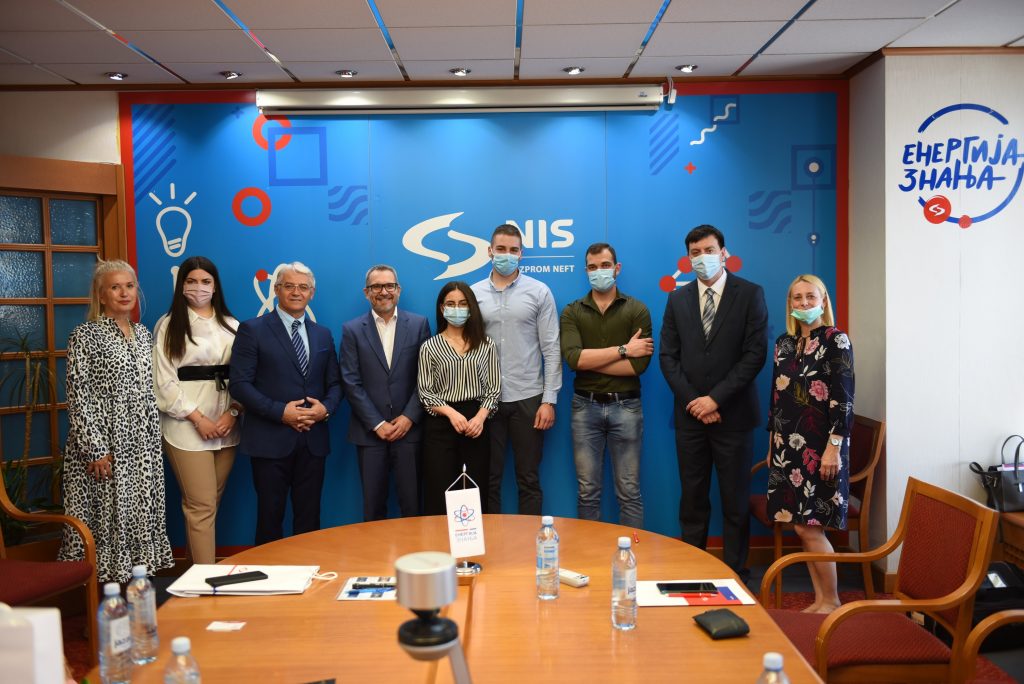 Jelena Kovač, a student at the Faculty of Technology, and Dejan Bajić, a fourth-year student at the Technical Faculty "Mihajlo Pupin" in Zrenjanin, say that they are proud to have received the scholarship, because it is a confirmation of their hard work and commitment. Anyone who would apply for this scholarship next year would be advised to make an effort and be sure to try.
NIS has been awarding scholarships through the Fund for Gifted Students of the University of Novi Sad since 2010. Up to this day, NIS has provided scholarships to over 50 students from Novi Sad faculties in fields of interest for the company's business.