Kirill Tyurdenev, the CEO of NIS and the Vice President of the Assembly of the National Petroleum Committee of Serbia, participated in the CEO Panel strategic session entitled "Digital Transformation" held as part of the 23rd World Petroleum Congress, the most significant global event in the oil and gas sector.
The congress is held from 5th to 9th December in Houston, Texas.
Tyurdenev presented the process of digital transformation in NIS. He stated that the company's digital portfolio has more than 110 projects and initiatives and presented some of the realized projects.
Furthermore, Tyurdenev presented to the audience the further plans of NIS when it comes to the digital transformation of the company and spoke about its cooperation with the IT community and leading domestic universities in the field of digital projects.
The moderator of the panel on digital transformation was the Vice President of Equinor, one of the largest oil companies, Åshild Hanne Larsen, and the interlocutors were Eric Carre (Halliburton) and Patrice Laporte (Siemens Energy).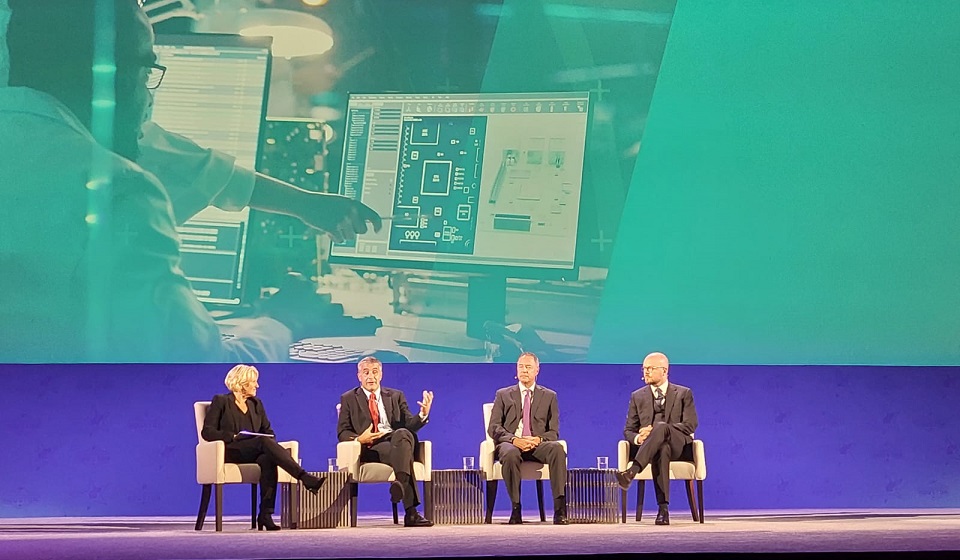 During the congress, the CEO of NIS also met with the newly elected President of the World Petroleum Council, Pedro Miras Salamanca, and with Krisztina Szabó, Group Downstream Business Development Director at MOL Group.
The World Petroleum Congress is attended by top industry leaders from around the world, including heads of state, energy ministers, presidents and CEOs of major companies from more than 100 countries. The congress is expected to be attended by 700 expert speakers, the presence of about 1,000 media representatives and 10,000 delegates.