This year, NIS was a partner and participant of the Data Science Conference, one of Europe's largest gatherings in data science. The conference, organized by the Institute of Contemporary Sciences (ISN), was held on November 19 and 20, at the Hyatt Hotel in Belgrade.
The programme of the conference was divided into five parallel thematic units and covered a wide range of topics such as Artificial Intelligence, Machine Learning, Business Intelligence, Data Visualization, Digital Transformation, Big Data and Engineering, and many others.
Bearing in mind that we are living and creating in a digital era in which the ability to implement innovative technologies is a prerequisite for success, NIS embarked on a path of digital transformation, which represents a particular challenge for the oil industry. In order to become even more efficient and further enhance customer experiences, we have come to realize that they depend on our ability to process large quantities of data and effectively implement them in all business segments – from oil and gas exploration and production to the range of products in our offer. It is precisely in this aspect that NIS sees digitalization as a chance to grow and transform into a data-driven company, enabling us to reach the best business decisions. Digital transformation has led us to young talented experts, primarily from the IT industry, who became our colleagues, in charge of assisting us in the transformation of our company, some of whom participated in the Data Science Conference.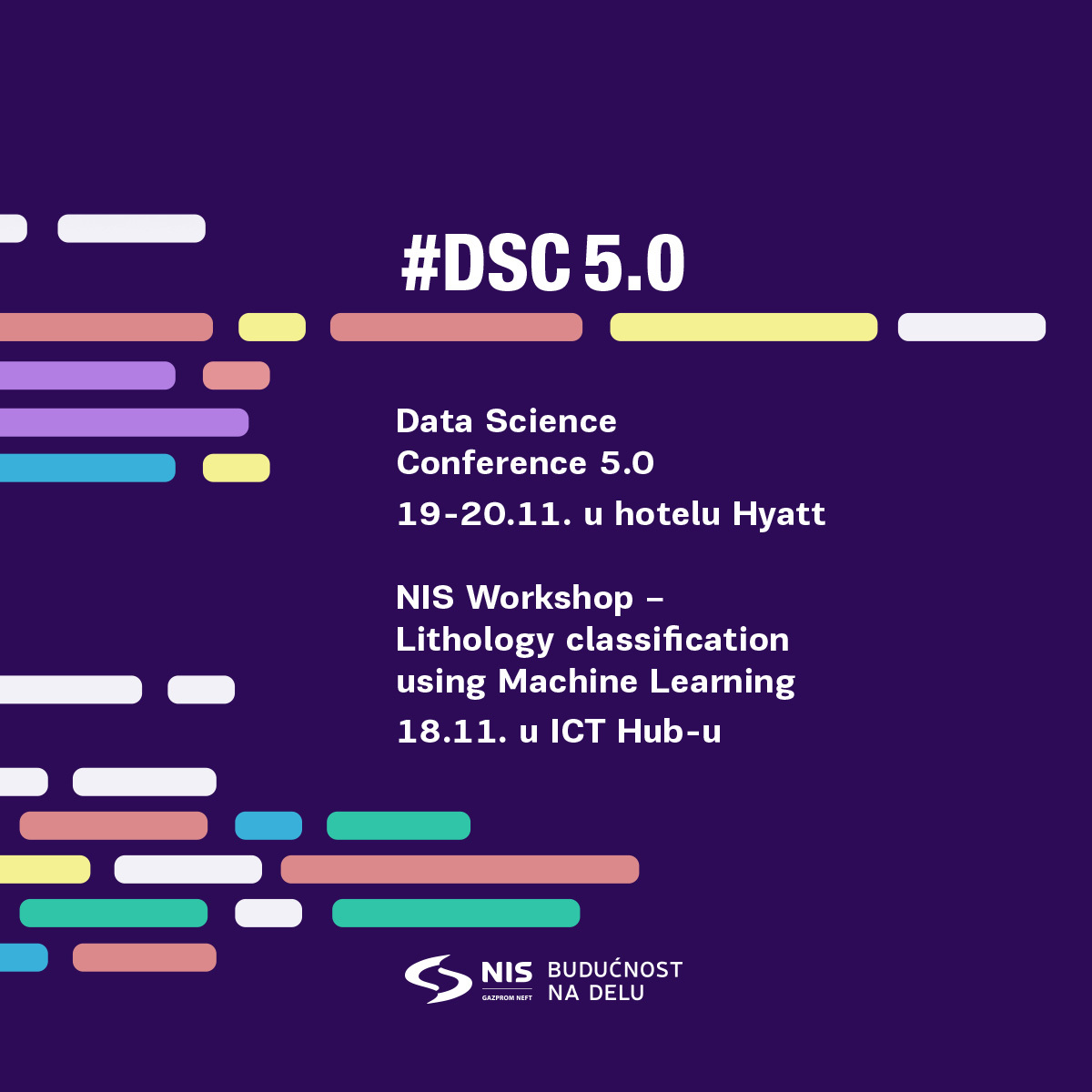 On the first day of the conference, a lecture was delivered by Goran Jajić, Chief Technology Officer at NIS. He presented the digitalization project within the company, the individual and most interesting projects that were implemented, as well as the activity of the NIS Science and Technology Centre and its Supercomputer. On the second day of the conference, at the panel Digital Transformation: Success Stories of a Big Corporation Nikolay Zalevskiy, Chief Digital Officer at NIS, introduced himself and shared his experiences in the field of digitalization and Data Science. Nikolay Zalevskiy also outlined NIS's major development trends in the field of digitalization and presented key plans and challenges.
As part of the conference, NIS hosted a workshop called Lithology Classification Using Machine Learning, at the ICT Hub premises, during which the Company's Data Science experts explained to young developer, in detail, the process of data collection and classification and the use of Machine Learning in the field of geological research.
The conference was attended by more than 1500 participants from around 40 countries, making the Data Science Conference one of the largest events of its kind in Europe.