NIS staffers, members of the company's Volunteer Club , celebrated the World Environment Day by joining an effort of cleaning the banks of the Sava River island called Ada Ciganlija.
World Environment Day was established by the United Nations General Assembly in 1972 and has since been marked every June 5 by organising various activities and campaigns to draw public attention to a number of environmental issues and the importance of preserving and maintaining the environment. Members of the NIS Volunteer Club have been happy to give their active contribution to environmental initiatives in previous years, and this volunteer action is one in a series of opportunities for the company and its employees to show their responsibility towards nature and contribute to preserving the ecological value and economic potential of Sava watercourses.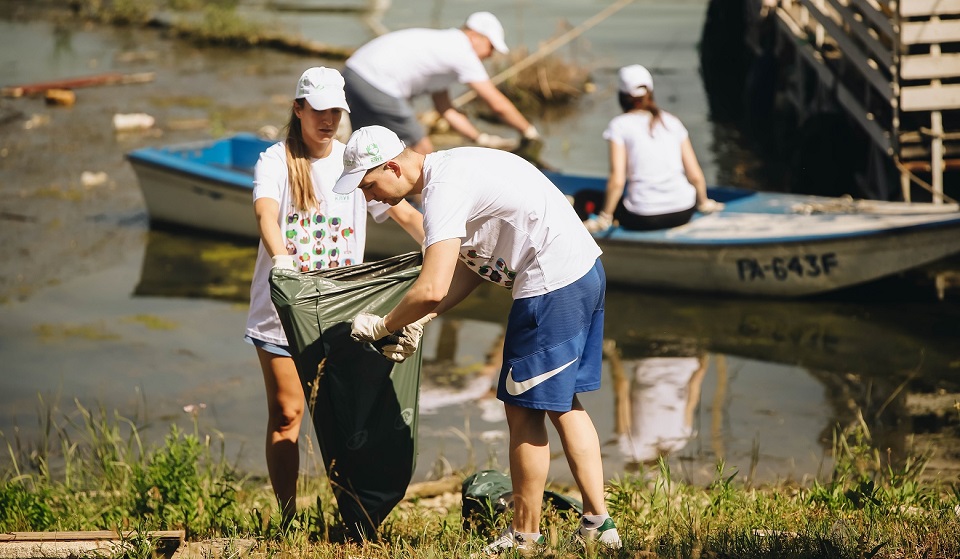 "In this way, with the support of our company, we highlight the impact of human activities that endanger life on the planet. This is just one in a series of campaigns that we carry out within our Volunteer Club and which, not only today, when we mark the World Environment Day, but also every day, we point out that people directly affect the ecosystem through their personal actions. We are pleased that on this day we had the opportunity to contribute to keeping the banks of our rivers clean and tidy, so that we can all enjoy them, "said Jasmina Lukić, a member of the NIS Volunteer Club.
In parallel with this volunteer action, in the Science Park on Ada Ciganlija, organized by the Science Festival and with the support of NIS, a Science Picnic has taken place, this year's largest outdoor science party.
Since 2009, NIS has invested almost 120 million euros in environmental protection projects. In addition, the company's employees participated in numerous nature protection efforts. The NIS Volunteer Club was established in 2018 and has more than 1,650 members. One of the focal points of its activity is ecology and raising awareness of the importance of preserving the environment, as one of the principal objectives of sustainable development. Recently, under the slogan "Explore ecology to grow up healthy!", A cycle of educational workshops had been conducted in primary schools throughout Serbia, which NIS carried out in partnership with the association "Čepom do osmeha ". Last month, a lecture was given to high school students in the town of Kikinda on the topic of fire protection and prevention of carbon monoxide poisoning. In the previous period, diligent NIS volunteers were also involved in cleaning the picnic area of the Fruška Gora Mountain, removing waste from the banks of the river Tamiš, cleaning the area of ​​the Petrovaradin Fortress, as well as cleaning up the Ada Huja River Island on the Danube. They also joined an effort to arrange green areas at the central children's playground in Kikinda, as well as the action "For a new, greener Novi Sad".