A delegation from Equatorial Guinea, led by Francisca Eneme Efua, Minister of Agriculture and Environment, visited the NIS Science and Technology Center in Novi Sad today and talked with the hosts about possible cooperation with the national oil and gas companies of Equatorial Guinea.
During the visit, the delegation from Equatorial Guinea was informed in detail about the activities of NTC, which is the center for innovation of NIS. This subsidiary provides scientific and technological support in all phases of oil and gas exploration and production, conducts digitalization and development of innovations with continuous investment in education and development of new knowledge and competencies of NTC staff members. The guests were introduced to the most important projects of the Center, as well as the fact that this subsidiary has employed more than 100 young highly qualified professionals in the last five years with investments of more than 10 million euros in information technology development.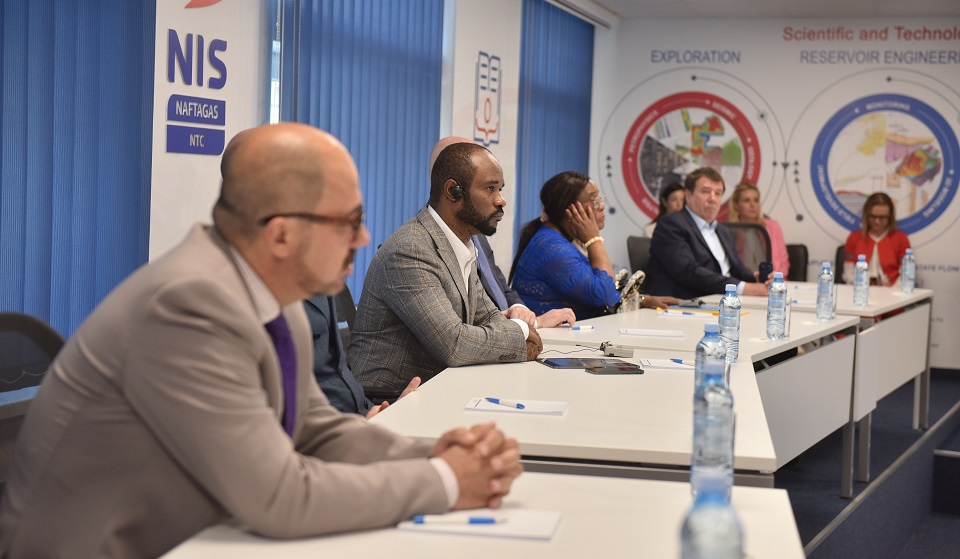 The visitors were also introduced to the operations of Naftagas Oilfield Services, a subsidiary of NIS, which provides services in the exploration and production of oil and natural gas, as well as petroleum engineering, design, well services and construction. NIS has its own service capacities that meet the needs of the NIS Group and provide services to third parties. The Oilfield Services provide operate in the field of exploration and production of oil and gas through geophysical testing, construction, equipment and repair of wells, as well as conducting special operations and measurements on wells. In this business segment, the goal is to strengthen the presence on the international market, so the priority of NIS is to modernize equipment, provide the best possible quality of services, increase technical and technological efficiency and increase employment in NIS and other companies. In addition to Serbia, NIS services have been engaged in several countries around the world such as Russia, Turkmenistan, Turkey, Romania and others.